Scientific Advisory Committee
The Scientific Advisory Committee is chaired by Professor Marcus Newborough, Superdielectrics' Director of Research and Development. It includes Professor Ian Hamerton (Bristol University), Professor David Firmin (Bristol University) and Professor Brendan Howlin (Surrey University). A summary of their respective CVs is set out below: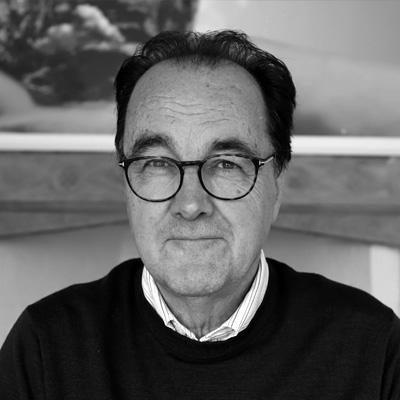 Professor Marcus Newborough
CHAIRMAN OF THE SCIENTIFIC ADVISORY COMMITTEE
Professor Newborough brings with him a wealth of knowledge and contacts in the field of energy storage, as well as 14 years' experience at ITM Power PLC, where he worked most recently as Development Director. Professor Newborough has 35 years' post-doctoral experience in energy systems and hydrogen technology. He has published over 100 scientific papers and has over 4,500 citations. During his career he held the Scottish Power / Royal Academy of Engineering Research Chair in Energy and Environmental Engineering, Heriot Watt University, and previously, he was Professor of Energy Systems at Cranfield University and is currently a Visiting Professor at the University of Bath.
Member of the Scientific Advisory Committee
Professor David J Fermin is Professor of Electrochemistry, School of Chemistry, Cabot Institute for the Environment at the University of Bristol with over 15 years' experience in dynamic electrochemistry, photoelectrochemistry and nanostructured electrodes. Previously, he held a 6 year Professorial Fellowship awarded by the Swiss National Science Foundation at the Universities of Berne and Bristol. In 2001, he was awarded the Tajima Prize of the International Society of Electrochemistry for his contributions to the fields of photoelectrochemistry and interfaces between two immiscible electrolyte solutions. His current research interests include solar fuels, active layers for photovoltaic systems and nanostructured materials for electrocatalysis.
Member of the Scientific Advisory Committee
Professor Hamerton holds the Chair in Polymers and Composite Materials in the Bristol Composites Institute (ACCIS), Department of Aerospace Engineering at the University of Bristol. He has conducted research into high performance Polymers, advanced composites, and nanocomposites since 1987 and has extensive experience of industrial project management (he has been associated with research training income totalling £22.18M). He is currently the Deputy Director and Research Co-ordinator for the Bristol Composites Institute's Centre for Doctoral Training in Composites Science, Engineering and Manufacturing.
Member of the Scientific Advisory Committee
Professor Howlin has over 25 years' experience in modelling large molecules. He is involved in computational drug design, designing new pharmaceuticals from protein and ligand modelling. He previously worked for Pfizer Ltd in the mid 1980's before working in Inorganic and Computer Aided Chemistry at the University of Surrey. In 2013 he was awarded an international patent for a new cardiovascular drug designed entirely by computer modelling.