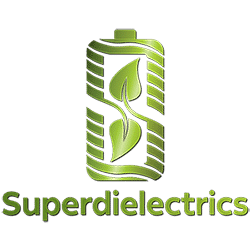 Storing sustainable energy without costing the earth
A breakthrough energy storage technology
That complements batteries and solves the world's renewable energy storage problem.
Our Breakthrough Technology
"When tested in devices with simple carbon electrodes…" the (SD) devices were characterised
"by geometrical capacitances three to four orders of magnitude larger than the geometrical capacitance of carbon electrodes in conventional electrolyte solutions."
"These outstanding electrochemical properties can be exploited in the development of high energy density supercapacitors…
These performances can open a real prospect for commercial exploitation in the short term."*
Dr Donald Highgate
Director of Research
Marcus Scott FCA
Finance Director
Investors
Over 170 private investors back Superdielectrics Ltd. They have seen our potential and wish to be part of it.